Pirate life – Oxidized ring with bronze skull
€52,00
Handmade Bronze skull Ring in 925 oxidized Sterling Silver by Bobodrifter.
DETAILS
– Ring in 2.5 mm Sterling Silver band
– Skull in bronze
– Finished with a Brushed Textured Band
Related Products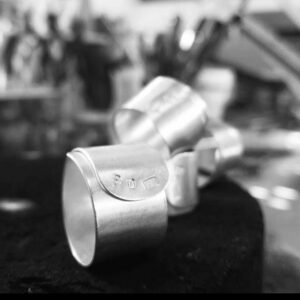 Vega
Be your own shining star in a 11 mm wide brushed "easy to wear" sterling silverring.Vega ring is an open wrapped ring and it's adjustable in size. And did you know that the Vega star is the most luminous star in the konstellation Lyran!
€

32,00
Select options