My own muse – Amazonit
€58,00
Handmade Ring in 925 Sterling silver with Amazonite Gemstone by Bobodrifter
DETAILS
– Sterling Silver
– Amazonite Stone in a Bezel Setting
– Finished with a Brushed Textured ring
SIZING
– 8mm round Amethyst bezel set on 2.5mm silver ring.
– Please ensure you order the correct size.
Related Products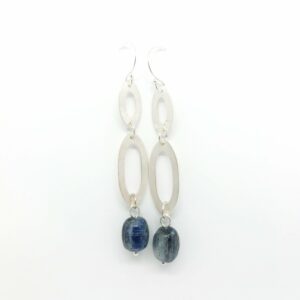 Ripple effect Lolite
Just as ripples spread out when a single pebble is dropped into water, the actions of individuals can have far reaching effects.
"Dali Lama"
Earring in 925 silver and Iolite or it is also called water sapphire because it shifts in blue, green and turquoise.
€

68,00
Add to basket