View basket
"Ripple effect Lolite" has been added to your basket.
Ripple effect Fluorite
€68,00
Just as ripples spread out when a single pebble is dropped into water, the actions of individuals can have far reaching effects.
"Dali Lama"
Earring in 925 silver and green Fluorite
Related Products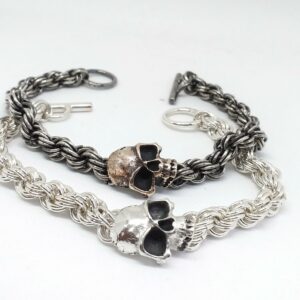 Pirate life – Silver bracelet with skull
Bracelet with handmade silver chain with skull. If you choose the bronze skull it come with a handmade and oxidized silver chain that we brushed and polished to get a cool patina look.
The silver skull have oxidized eyes and it come with the same handmade silver chain that is polished too perfection.
€

220,00
Select options